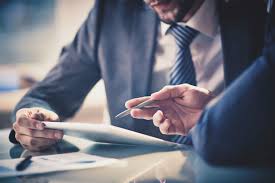 Important notes you should know about companies in Malaysia
Q:  I would like to issue shares to other potential investors to invest in my company, how could I do it? 
Private companies
In general, for allotment of new shares of a private company to new identified investors to increase its issued and paid-up capital, the prior approval of majority of existing shareholders by way of resolution must be obtained so that the board of directors is authorised by the shareholders to allot and issue new shares to identified investors. The issue or subscription price per share shall be determined by the board of directors in the best interest of the company.
If the new shares to be issued to investors rank equally to existing shares as to voting or distribution rights, subject to the company's Constitution, such shares shall first be offered and issued to the holders of existing shares in proportion to such holders' shareholding.
Upon payment of the issue or subscription price by the identified investors, the company shall issue such number of shares allotted to each investor accordingly. A share certificate in respect of the allotted shares will be issued to each investor upon request. A return of allotment of shares must be lodged with the SSM and the register of members of the company must be updated accordingly.
Public companies
Subject to the company's Constitution, the process of issue of new shares for public companies is rather similar to that for public companies except that a statement in lieu of prospectus in compliance with the New Act must be lodged with the SSM at least 3 days before the first allotment of shares of a public company. Such statement in lieu of prospectus must contain information such as, the background of the company, the board of directors, total funds to be raised, subscription price per lot, the opening date and the closing date of the issue, usage of funds, dividend rates and other information prescribed by Part I of Second Schedule of the New Act. This statement in lieu of prospectus accompanied by an application for shares form is usually circulated to identified investors for their information and application for shares.
Issue of shares of public listed companies must comply with the Listing Requirements of the Bursa Malaysia Securities Berhad.
Q:  How can an overseas company trade directly in Malaysia?
A foreign company can carry out business activity in Malaysia by way of:
 registering the foreign company in Malaysia with SSM; or
incorporating a local company or subsidiary with the SSM.
Q:  I am a foreigner. What requirement I should fulfil to incorporate a company in Malaysia?
You are required to incorporate a private company ending with "Sdn. Bhd." which complies with the following statutory requirements:
a minimum of 1 shareholder;
a minimum of 1 director who must reside in Malaysia by having a principal place of residence in Malaysia; and
a company secretary.
Subject however to the type of business or trade to be carried out, there may be:
equity structure requirement of the relevant regulatory body for obtaining licence for your business, for example, 51% bumiputera participation in the equity and board of directors of the company applying for a Petronas licence under a specific SWEC; and
minimum investment capital requirement for the company, for example, RM1 million may be imposed by Ministry of Domestic Trade, Cooperatives and Consumerism (MDTCC) on foreign-owned companies operating each specialty store or outlet.
Q:  What financial report must the company submit each year?
Every company must lodge its annual audited financial statement ("AFS") with the SSM.
In the case of private companies, the AFS must be circulated to members within 6 months of financial year end and lodged with the SSM within 1 month of circulation to members; and
In the case of public companies, the AFS must be circulated to members at least 21 days before the date of its AGM and lodged with the SSM within 30 days from the AGM.
Q:  Are there restriction to transfer shares in a private limited company?
Yes. A private company is required to restrict the transfer of its shares but such restriction on share transfer is not allowed for public companies. The directors in a private limited company have the discretion to refuse the transfer of shares. The New Act does not however provide the mechanisms for transfer of shares.